Stephen Allard
Modesto, CA
Kevin Bradford
Bakersfield, CA
Kelly Nix
San Antonio, TX
James Townley
Jennings, LA
Douglas Walker
calgary, Ab
Myles Young
Elk Grove, CA
Raul Alvear, Jr. - Brazil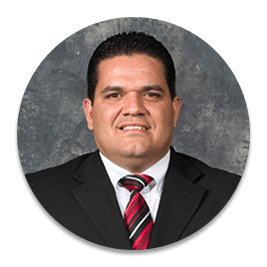 Brother Raul Alvear Jr. was born August 18th, 1974 in São José do Rio Pardo in São Paulo, Brazil. He is the son of missionaries Raul and Janice Alvear Sr. Sister Janice Alvear came to Brazil in 1968 when she was 18 years old. Brother Alvear's father is from Chile. Elder Alvear's parents became missionaries to Brazil after receiving the revelation of the Oneness through the ministry of American missionaries when he was 12 years old.
Brother Raul Alvear Jr. received the Holy Ghost when he was four years old. He was baptized in Jesus name when he was five. At the age of eight, Brother Raul Alvear Jr. felt the call on his life to preach the Word of God. When he was 14, Brother Alvear told his parents that God wanted him to pastor in Campinas. He went back to an old house his parents had previously used for a bible school and started the Work of God. He began with just a small bible school and three faithful members, now there is a beautiful church built beside the old house.
On April 26th, 2003 Brother Alvear Jr. married his wife Michele. Two years later Julia was born March 2nd, 2005. In the midst of all the work that needs to be done in Brazil, the Alvear's have raised a wonderful daughter. It's been over twenty years that Brother Alvear has been the pastor in Campinas, and now has fifteen daughter-works.
Brother Alvear Jr. continues passionately in the faith because he believes in the cause of Christ. His vision for Brazil is great, and he truly believes that God is God of the impossible!
Raul Alvear, Sr. - Brazil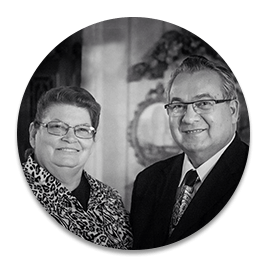 Brother and Sister Raul Alvear Sr. are lifelong missionaries. Brother Alvear Sr. came at a young age to Brazil from Chile with his family to work in the missions. Sister Alvear came to Brazil in 1968. Both worked as single missionaries until they met in June 1972, and were married after a short courtship, the following December. Mission work has been their whole life, from a humble beginning under a tree in a pagan village to today the work which consists of hundreds of churches scattered all over Brazil, scores of house meetings, prison ministries, children's outreaches, etc. Their works have also spread outside of Brazil into Paraguay, the Philippine Islands and recently contacts have been made in Muslim countries, which they are reaching out to as well.
They have churches in three quarters of the states in Brazil, and are continuing to work at full speed to reach the rest of them. Through the years, literally hundreds of native preachers have been trained under their ministry, along with several native missionaries that work under their leadership. They have sown this gospel seed on all types of soil throughout Brazil, and through that vision all levels of people are being reached. They are reaching the Indians in the lower basin of the Amazon through the ministry of their son Arlei, another son Raul Jr. is reaching the masses in south Brazil, and yet another son Michael is working in the far northeast part of Brazil.
The Alvear's are grateful for your prayers and support!
Toufic Azar - Lebanon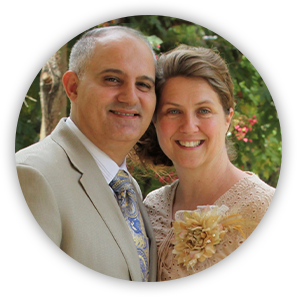 Brother Toufic Azar, Missionary to Lebanon.
Stephen Buxton - Philippines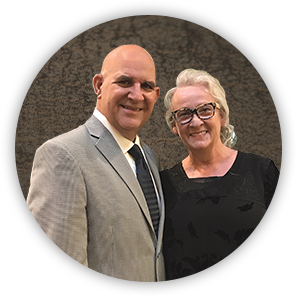 Joseph Conroy - Missionary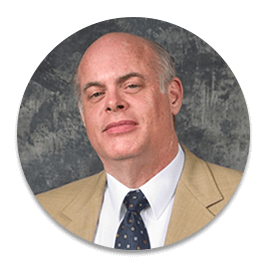 Brother Joseph Conroy was born and raised by an Irish Catholic Family in Chicago, Illinois. As a teenager he moved to California with his family to the city of Fresno. A visit from an elderly Jehovah's Witness woman led him to pick up a Bible and begin to read it for the very first time. The Apostles Doctrine and Experience that he read about stirred him deeply. But "did anyone still HAVE that today?" he wondered. As the next few years went by Brother Conroy's hunger for the True Experience of Pentecost grew and intensified until finally in March of 1972 God sent a young man named Steve Walker to invite him to a Pentecostal service at Truth Tabernacle, (then pastored by Brother Murray Layne and today is pastored by Brother Timothy Lackey.) From the very first service Brother Conroy knew "THIS IS THAT!" It was only a matter of a few services until Brother Conroy experienced his own Pentecost.
Over the next few years Brother Conroy dug deep into the Word of God with the input of many great Bible teachers of that time. His ministry began with puppet shows, teaching the Beginners Sunday School Class, then graduated to Search for Truth Home Bible Studies. Early in the 1980's Brother Conroy received his calling to go to the Middle East as a missionary. In 1987 he went to the land of Syria where he was met with wonderful and immediate success. The work that began in Aleppo, Syria grew as Brother Conroy and others from his first work in Syria evangelized from Istanbul, Turkey to Amman, Jordan. Today, over thirty years later, the fruit of Brother Conroy's ministry has spread around the globe. Souls that have come to this New Testament salvation are now in many nations including Syria, Lebanon, Turkey, Iraq, Jordan, Egypt, Sudan, Zimbabwe, The Netherlands, Malta, Denmark, Sweden, Canada, The United States and Germany. In fact, on all six inhabited continents are people that are baptized in Jesus Name and filled with the Holy Ghost as a product of his ministry! Along with pioneering the gospel work in many nations, Brother Conroy has helped launch several missionary families into the field. From the Ajala Family and their tremendous works in Nigeria, to the Shells who today have taken over the work in Germany. For the last few years brother Conroy has beat the bushes for financial help to buy land and build buildings for the work of God on the foreign field, resulting in a beautiful building, parsonage and classrooms in Ibadan, Nigeria as well as the purchase of land for a future building in Wakajaye Village, Nigeria. Currently also financially helping a new Pastor and his wife in the Philippine's on the Island of Mindanao, Brother Conroy is as active today as ever before! He currently is planting the seeds of a new Apostolic work in the country of Ireland with some Irish Apostolic brethren needing some good old-fashioned encouragement and help! They are seeking God's will on a building to hold centralized services in, and lay a foundation for the revival that is LONG overdue in Ireland!
He is working to establish a network of Apostolic churches in Europe that can stand free from politics and intrigue, and rather proclaim the grace of the Lord Jesus Christ so freely revealed in Acts 2:38. Hopefully someday the apostolic message will be preached as widely in Europe as it has been in North America for the last hundred years! Brother Conroy is doing his best to help make that a reality. At this present time Brother Conroy will be ministering on BOTH sides of the ocean while processing his residence in Ireland. While on the North American side he will be helping Home Missionaries in whatever capacity they can use him, at his own expense. On the Irish Side he will be searching for those who have a hunger and emptiness in their souls that only JESUS can fill.
Zakaria Demian - Egypt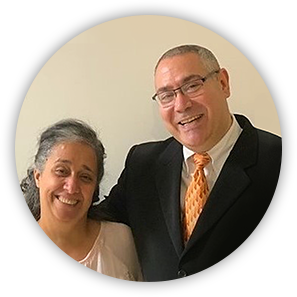 Douglas Hanscomb - Missionary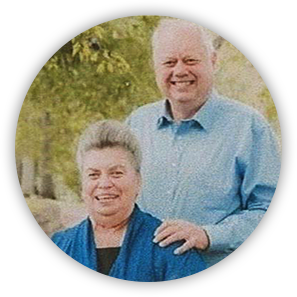 Britt Hume - Ireland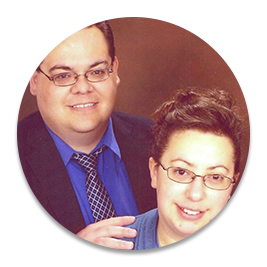 God called Bro. Hume out of a life of sin in 2004. Within a year of being baptized and receiving the Holy Ghost, Bro. Hume answered God's call upon his life to preach the gospel. Having been voted the quietest person in his graduating class, this was no easy task, but God sent help. By God's design no doubt, Bro. Hall, a missionary to Africa, visited the church one Sunday morning and shared his experiences in Africa. When the altar call was made, Bro. Hume came forward knowing God was calling him to preach but struggling to surrender. Bro. Hall stepped down from the platform, never seen or heard of Bro. Hume prior, put his arm around the weeping Bro. Hume, and said, "It's a commitment and you have got to do it." Bro. Hume informed his pastor, Phillip Cook, that evening of God's call on his life.
Bro. Hume never forgot Missionary Hall's words and often pondered them. It was no coincidence that God sent a missionary to Bro. Hume. In 2011, after much prayer, a door opened to go to Ireland to assist Missionaries Thomas and Linda Potter in outreach. During that endeavor, a burden for the people of Ireland was placed in his heart. God had more in store for Bro. Hume. God blessed him with a wife, the Potter's daughter, Julie. Sis Hume had spent most of her life on the mission field with her parents. She was baptized and filled with the Holy Ghost at a young age. The mission field is her passion. She says, "There is nothing more exciting and fulfilling than being totally involved with God and His great Kingdom, spreading His glorious gospel to all who hunger and thirst for Him!"
After marrying in 2011 and laboring with the Potters until 2013, the Humes left Ireland and returned to Bro. Hume's home church in Marshfield, Missouri to assist Pastor Cook. During that time God blessed them with a wonderful son, David. After much prayer, tests and trials, God began to stir the heart of Bro. and Sis. Hume concerning Ireland. While at a men's conference, seeking to meet new acquaintances, God spoke to Bro. Hume and said, "This is not the way it's going to be for you, I've called you to Ireland." Shortly after, at the Potter's 50th wedding anniversary celebration, a picture slideshow of various baptisms, services, and prayer meetings in Ireland was shown. As the faces of Irish and various other nationalities began to flash on the screen, Bro. Hume found that he could barely contain the tears and sobs that were welling up within him. After saying, "Yes Lord" they have struck out in faith to return to Ireland and start a new work in the city of Cork.
Michael Jones - South Korea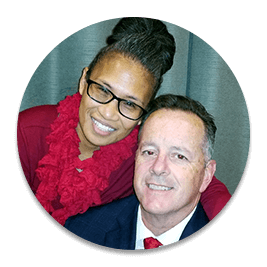 Brother Mike and Sister Marie Jones have been married since 1988. They have three daughters and three granddaughters. They came to the Lord in Japan in 1992. From that beginning, missions work has been their calling. Brother and Sister Jones have always made themselves available to go wherever God wanted them to go. They have lived, worked, and ministered in Japan, Hawaii, New Mexico, Korea, Germany, and Little Rock Arkansas.
In 2008, Brother and Sister Jones moved to Germany and helped in a church close to the Air Force Base. In 2010 they started a work in Wiesbaden Germany. Then, in 2015 they turned the work over to a local German pastor and moved back to the states to prepare for whatever mission God had next. Additionally, while in Germany Sister Jones built a church in the Bicol province of the Philippines, where many of her own family members have come to the Lord.
In 2017, the Lord began to deal with Brother and Sister Jones about returning to the mission's field. Though the where and when were unknown, they continued to seek the Lord for His perfect will. Finally, God began dealing with them about making the sacrifice of not being able to see their children and grandchildren that would be required if they went back into the mission's field. After much prayer, they both agreed that they were willing to go. Shortly after, God opened the door to South Korea!
South Korea has over fifty-two million people, of which 57% have no religious beliefs or affiliation. There are very few Oneness Apostolic churches, most of which are in the Seoul area. Brother and Sister Jones will be locating in the city of Gunsan in the North Jeolla Province, (over 150 miles south of Seoul.) Please pray for this work in Korea.
Steven Jones - Honduras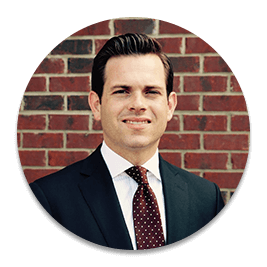 Steven and Rachel Jones acknowledged their return appointment as full-time foreign missionaries to the country of Honduras in October of 2016. Prior to this calling, they helped plant a home mission work in Missoula, Montana, served as Associate Pastor of Vertical Church in Roseville, California, and evangelized full-time for two years. Both Steven and Rachel are graduates of Apostolic School of Theology: Rachel received her Bachelor of Science in Christian Ministry and Steven received both his Bachelor of Science in Christian Ministry and his Master of Arts in Ministry with an emphasis in Christian Leadership. Steven is currently adjunct faculty for Wilson University.
Robert Nix - Peru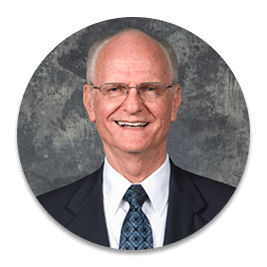 Apostolic Latin American Missionary Projects (Apostolic LAMP) was formed in 2009 as a furthering of the long-standing missions efforts of Robert & Sue Nix, veteran missionaries to Peru and Costa Rica and church pioneers in Arizona, Oregon, and Texas, USA.
The roots of Apostolic LAMP, however, go back 45 years, when, in August of 1966, Robert & Sue Nix first began their missionary labors for the nation of Peru. There were three established Oneness Apostolic churches in the nation at that time. Robert Nix assumed leadership of the work in 1968, and the Nixes, along with the Dale Brown family – who arrived in Peru in the month of June of 1969 – began earnestly developing the coastal and mountain areas of Peru, while also traveling to assist missionaries in the Amazon jungle areas.
In the month of June of 1969, Seminario Pentecostal Unida (Now Seminario Bíblico Internacional– International Bible Seminary (College) – was founded in Lima; it has prepared hundreds of ministers and workers who serve all over Peru and other nations, as well.
In April of 1970, they founded a congregation in the Bible School building in Plaza Italia (right), located in downtown Lima, Peru, just six blocks from the Government Palace. God granted explosive growth and revival; they grew from less than twenty in the first service (counting the two missionary families) to well over 300 in six months' time. That Bible School congregation, still in existence today, is pastored once again by Missionary Nix. It has been responsible, over the last four decades, for sending out well over 100 ministers and planting some 50+ churches across Peru.
1983-1998 marked a 13-year hiatus from Peru, in which time the Nixes served in Costa Rica for two years (while Robert Nix continued to lead the work in Peru) and then planted two congregations in the United States. Finally, in 1998, they renewed their missionary endeavors in Peru – overjoyed to once again be laboring for the land they love.
In 2001, God opened doors and provided the funds for the purchase of an old cinema in an excellent area of the city. The Bible School and congregation moved there from the cramped facilities they had rented for almost 31 years, and again God has granted great growth and revival.
Today, Apostolic LAMP is working in fellowship with the Iglesia Cristiana Apostólica Pentecostal (ICAP, or Christian Apostolic Pentecostal Church), expanding into under-churched and unchurched areas of the country. The Bible School continues to service students from ICAP and other Oneness Apostolic church organizations and groups (including the United Pentecostal Church of Peru), and has satellite campuses in six different areas of Peru. They are looking at ways to respond to calls for expansion into other Latin American nations, as well.
The Nixes always counted it the greatest privilege in the Kingdom to be working as missionaries in Peru…
On July 15, 2012 in Kansas City, Missouri, God saw fit to take Sister Nix to be with Him after a six-week (from time of diagnosis) battle with leukemia. She is sorely missed by her husband and all who knew her. However, Brother Robert Nix has felt neither release nor diminishing of God's call on his life; therefore, on Saturday, September 29, he once again set foot on Peruvian soil, greeted by over 100 loving Peruvian people in the wee hours of the morning.
By God's grace and with His strength, the work goes on…there is much to do.
Pedro Ochoa - Belize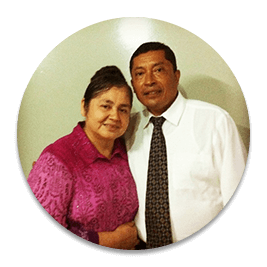 Bro. Pedro Ochoa was born in Guatemala in 1962.  In 1983 he moved to Alberta, Canada and in that same year was born again at Truth Church of Calgary, under Pastor Johnny King.  In 1984 he married a beautiful young lady also from Truth Church, Leonor, and they have two daughters Rebecca and Saray.  They faithfully served in Truth Church filling many different roles through the years.
However, God began to place a burden in their heart for the country of Belize, and in December of 2005 they sold their home and all their possessions, and moved to Belmopan, (which is the capitol of Belize.)  They began holding services in their home until they outgrew that, and now have their own building in Camalote.  They are building another church in Valle de Paz, and are also holding services in Cotton Tree as well. God is blessing their efforts and sacrifice!
Benjamin Rodriguez - Mexico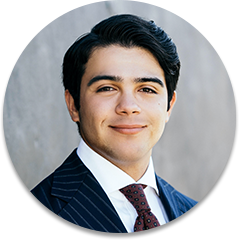 Robert Rodriguez - Mexico
Nelson Santos - Brazil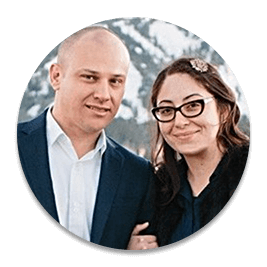 Nelson de Oliveira Santos was born in Campinas, Brazil, on January 30, 1979. Although Nelson was not raised in a godly home, he still had a desire to rise out of his situation. At age 18, as required by the Brazilian government, he enlisted in the Brazilian military. At that point in his life, Nelson had no personal encounter or relationship with Jesus Christ, and he held only a vague notion of God's existence and oneness. As a result, he was heading down the path of destruction caused by sin; until God, in His mercy, led him to an Apostolic Youth Camp at the age of 21. There, on February 22, 2001, Nelson received the Holy Ghost. That same night, he was baptized in the name of Jesus Christ and the power of the Holy Ghost began to completely transform his life. Nelson was immediately aware that God had placed a burden on him to study and to preach the Word.
From that moment, Nelson dedicated himself to God. He consecrated and committed himself to the God who had changed his life so completely. That steadfast commitment and consecration allowed him to hold fast and wait as God molded him through the years. In June of 2014, God intricately intertwined Kathryn into Nelson's life. They married one year later on June 13, 2015, at Inland Lighthouse Church in Rialto, California. One month later, after much prayer, godly counsel, and confirmations, with the blessings and support of their pastors, Reverend Larry Booker and Reverend Joel Booker, this young couple embarked on their journey to South Brazil.
Now on site, Nelson and Kathryn, along with their son Levi, have begun to lay the groundwork for Igreja Apostólica Esperança de Lighthouse Ministério in Santa Catarina, Brazil. This work in South Brazil is the product of a deep calling and love placed on a young couple's heart. God has brought Nelson and Kathryn together as a team, and He has placed a deep burden and vision in them to share and spread the only true hope for the world: Jesus Christ.
Marc Schreckhise - Ecuador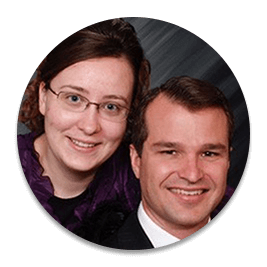 In 2008, missionaries Marc and Lori Schreckhise arrived in Honduras to begin the work God had called them to. Shortly after arriving in Honduras, the Lord led them to a region of Honduras that had never received the truth. Miraculously, God began to open doors in their ministry, enabling the work in Honduras to grow. There are currently six churches and preaching points! Keep this family in your prayers as they continue to spread the Gospel throughout the country of Honduras. To God be the glory!
Brian Shell - Germany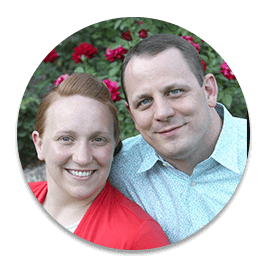 Brother Brian Shell and his wife Sherry were married on June 15, 1996. They have two wonderful children, Austin and Kaelyn. In 1998, Brother Shell began his journey walking with the Lord Jesus Christ. After eight months of receiving Bible studies at his job, he was baptized in the name of Jesus Christ. Four months later, on February 28, 1999, Brother Shell received the gift of the Holy Ghost. Sister Shell came into the church soon after.
From the beginning of their walk with God, Brother and Sister Shell have had a great burden to see others experience the saving power of Jesus Christ. They began helping in their local church any way they could: cleaning, outreach, bus ministry, Sunday school, Bible studies, etc. In 2002, Brother Shell received his call to preach the gospel. Since that time, God has molded their ministry into what it is today.
After receiving his call into the ministry, Brother Shell prayed that wherever God opened doors, he would step through them. Feeling a burden in his spirit, Brother Shell began seeking God's direction for his ministry. In August of 2011, Brother Shell was invited by Missionary Joseph Conroy to preach in Augsburg, Germany. As the plane landed in Germany, the Lord spoke to Brother Shell saying, "This is where I want you, and this is what I want you to do." Brother Shell was in Germany for one month. After returning to the United States, he began making preparations to return to Germany with his family. In a very short time, the Lord opened the doors for them to go to Germany.
In 2012, Brother and Sister Shell planted their first work in the village of Aindling, Germany. Almost immediately, many connections were made. Within the first year, their neighbor, along with her three children, were all baptized in Jesus' name. All three children have also now received the gift of the Holy Ghost. In October of 2013, Brother and Sister Shell received German residency. Many people in Germany are tired of religious traditions and are seeking a true experience with the one true living God. Please pray for the Shell family as they work for the Lord in Germany. In the words of Brother Shell, "We are honored that God has called us to preach this wonderful gospel."
David Smith - Missionary Evangelist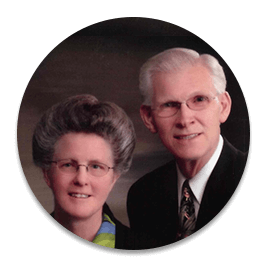 David and Donna (Churchill) Smith were married on August 28th, 1971, and launched into pastoral ministry under tutorship of the late, Elder H. M. Howe in December 1973. Soon, thereafter, they moved to central Maine to fill the pastoral role at First Apostolic Church of Brewer.
Both of them felt a keen passion for missions, early in life, prior to meeting each other and entering into marriage and ministry. During more than thirty-eight years of ministry in Brewer, FACB took on the Global Vision of pastoral leadership and, literally, became a "Blessing to the World!" While the Smiths made repeated missions trips around the globe during their long-term tenure in Brewer, they focused their efforts primarily upon the countries of Ethiopia, Kenya, Brazil, and India. Because of this, the Brewer assembly went "above and beyond" to assist national leaders in advancing the Kingdom of God in those lands, as well as strengthening the hands of missionaries and nationals in so many other areas of the "Regions Beyond!"
After more than three decades of balancing pastoral ministry with extensive "hands-on" missions involvement, the Smiths felt led by God to transition out of a beloved pastoral role in Brewer and focus remaining years of stamina and ministry on the vast global field. Thus, since July of 2012, they're happily engaged as full-time Missionary Evangelists. During 2014, they traveled more than 175,000 miles, by land and air, on five different continents to complete thirteen extensive missions in ten countries of the world. A highlight of the Smiths' mission endeavors is teaching/training for ministers and leaders in areas of Apostolic doctrine and vital Biblical principles. Accordingly, Brother Smith provided teaching to some 2,000 ministers and leaders in many Ministerial Training Seminars, throughout the world, last year.
In 2013, the Smiths founded LIGHTHOUSE MINISTRIES and base their efforts out of Dayton, Ohio, where their eldest son, Bradley, pastors Apostolic Lighthouse Church at 2221 Harshman Road in Dayton. They have four children: Bradley and wife, Tiffany; Marcus and wife, Chanda; Amanda and husband, Timothy Birmingham; and Maria and husband, Christopher Channell. They're also proud grandparents of ten grandchildren…with all of their children and grandchildren currently residing in the state of Ohio.
Jonathan Shepard - Jordan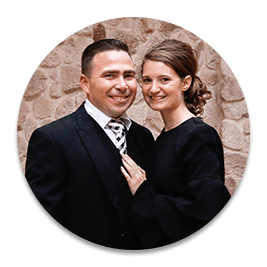 Brother Jonathan Shepard was born in 1985 in Southeast Missouri. His parents later moved their family to North Alabama where his grandfather pastored. In 1997 his parents felt the call of God to go to the country of Jordan where at age 12 he began learning the Arabic language and culture.
In 2005, Brother Jonathan traveled back to the United States and married his wife, Pamela. He was blessed with an excellent job and two wonderful children, Aubrey and Andrew. Brother Jonathan and Sister Pamela were greatly involved in their church as youth leaders, Sunday School teachers, and musicians. However, they both felt a burden to do more for the Kingdom and were praying for direction.
In 2010, after serving thirteen years on the mission field, Brother Jonathan's parents returned from Jordan to Alabama. Following Brother Jonathan's grandfather's passing, His father became the pastor of that church. The following two years were a struggle for the work his parents had begun in southern Jordan, as various interim ministers stepped in to assist. During this time God began to put a heavy burden on Brother Jonathan and Sister Pamela to return to the country where he had spent his teen years growing up. In 2012, after many confirmations, they answered God's call and left for the Middle East.
Currently they are leading five and six meetings a week with two congregations in one rented building. Over the past six years they have preached the gospel to over 20 nationalities. In addition to preaching and teaching Apostolic Doctrine and promoting Biblical worship, they are equipping their congregations with tools to hold Bible Studies in homes, hotels, and resorts with a vision to reach many more who are living and working in Jordan. The Shepards are grateful to be a part of what God is doing among the International community as well as the Arab population in this strategic location in the Middle East.
Ryan Thompson - Brazil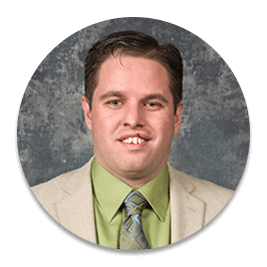 Brother Ryan Thompson was born and raised in Indianapolis, Indiana in a Pentecostal home. Bro. Thompson went to Brazil when his father, an Apostolic pastor, was invited to preach a conference there in 1996. He was eighteen years old. It was that year that he was called to preach. He worked under the leadership of Brother Raul Alvear Jr., helping in many areas while in South Brazil with Bro. Alvear. He worked with the youth and helped take care of a church.
Bro. Thompson met and married Sis. Meide, a wonderful young lady who is a native Brazilian. They were married on the 23rd of August 1998. Shortly after their marriage they felt the confirmation of the Lord and with the blessings of Brother Alvear Sr., went to the northern city of Arapiraca. They arrived there in January 1999 and assumed a small work with seven members. That same year they built their first daughter work and began to reach out to other interior cities. Ten years later they have a total of ten works including preaching points. Currently, their headquarters church runs about 120 and altogether they have about 400 people. They have seen hundreds of people baptized in North Brazil and have seen miracles, signs and wonders.
The Lord blessed the Thompsons with a little boy, Logan Lee Thompson on November 18, 2003. Another blessing, a daughter, Nathalee Lorena Thompson was born December 27, 2008. Brother Thompson had long had a dream to build a Bible School and training center, and in May, 2006, they were able to purchase over 12 acres of land for this purpose. They are in the process of working on this project even now. His vision is to reach areas in Northeast Brazil that are untouched with the wonderful gospel message that we know. Pray for the Thompson family and for the work of God in Northeast Brazil.
Robert Traylor - Russia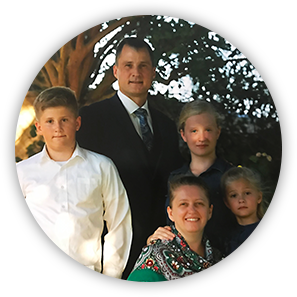 Brother Robert Traylor was born February 3, 1971 in Russllville, AK, to Dwight and Linda Traylor, a family with deep Pentecostal roots. He was raised in the apostolic faith during his early childhood; however, tragic events caused his family to lose faith and backslide. But God had a plan, and he called Bro Traylor out and saved him out of his darkness. Brother Traylor's parents also returned to God, and today attend an apostolic church in Beebe, AK.
About 3 years after coming back to God, the Traylor family spent four months in Russia in the work of God. It was then that Robert met his wife, Yulia. Sister Yulia was in apostolic church, and she helped the Traylor family with their stay in Saint Petersburg. Robert and Yulia were married in Russia December 5, 2004. Brother Robert Traylor ended up staying in Russia for eighteen months, and during this time, God placed profound love and desire for that nation in his heart, and that changed his life. In 2006 he returned to the United States with his wife, and they helped their local ministry in a variety of areas. Over the next five years, the Traylors had three children: Mary, Nickolai and Dianna.
With God's blessing, they built a new home. But on the first night in their new home, God awakened Sister Yulia and told her that they would not be staying there very long. Right then they felt that Jesus had a different direction for their life. Shortly afterward, they accepted the call of God to move back to Russia. Their new work is in the Saint-Petersburg region called Red Village. They have already established several connections in the government, business, law, and religious areas that they believe may be helpful in developing the work of the Lord in that region.
2014 was a great year of amazing progress! The Traylor family was able to purchase land and build their first beautiful home church located in Saint-Petersburg, in the region of Petergolf. They now are also able to reside there as full time citizens!
Ryan Wardwell - Egypt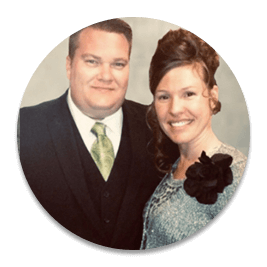 Brother Ryan Wardwell was born in Indianapolis, Indiana and grew up in a Home Missions work in Carmel, IN. As a preacher's kid in a multicultural church with a mixture of Egyptians, Hispanics and other nationalities, his love for all cultures was birthed. In 1993 while home alone, the Lord brought Brother Wardwell to his knees, into a deep place of prayer. It was there in a sacred moment with God at the age of twelve years that he was called to preach the Gospel. In the year of 2000, Brother Wardwell married Sister Jessica, who also grew up in Indianapolis. She has a heart for winning souls, ladies ministry and inner city outreach. They began their family and were blessed with two daughters, Stephanie and Vanessa. They served in their local church for ten years, until feeling the call to evangelize. After four years of evangelizing full time, they returned to Carmel, Indiana and had their third daughter, Faith. In 2015 they started New Life Tabernacle, and also welcomed their fourth daughter, Amariah.
Brother Wardwell has been connected to Egypt throughout his life and become more involved there when a lady in his congregation, (who holds dual citizenship in both America and Egypt,) returned to Egypt for a family visit. She began teaching a bible study on the oneness of the Godhead, and of Jesus name baptism. This resulted in baptisms in Luxor, Egypt. With the help of Brother Demain, (an Egyptian minister in Brother Wardwell's church,) a space was rented to hold meetings to worship in. Beginning in 2018 trips have been made to Luxor and Cairo, Egypt. Pastor Wardwell and his team have been holding services, having leadership meetings and are currently laying the foundation for a truth preaching church in Egypt. There have been over three hundred in attendance at times! A children's conference was held and over nine hundred from different regions attended to sing, worship Jesus and learn of Him!
Pastor Wardwell oversees the work there and is strategizing to send Brother Demian to pastor the work in Luxor. Brother Wardwell and his team plan to plant churches in Cairo and Aswan as well. Your support will not only fund the foundational needs but will also help with locating and purchasing property to build on, and purchase literature and truth preaching curriculum for adults and children alike. Your prayer covering for Egypt will be the driving force for Apostolic revival! Please agree with us in prayer for the revelation of Jesus name to spread, and that God's Spirit will be poured out on Egypt! Pray for favor and protection of this ministry. Thank you for your support, we cherish your prayers.
If you feel the call to give to any of these missionaries, you can do so from the button below.
Summit Find & Facilitate Offering
If you wish to give to give to your Summit offering online, you can do so from the button below.